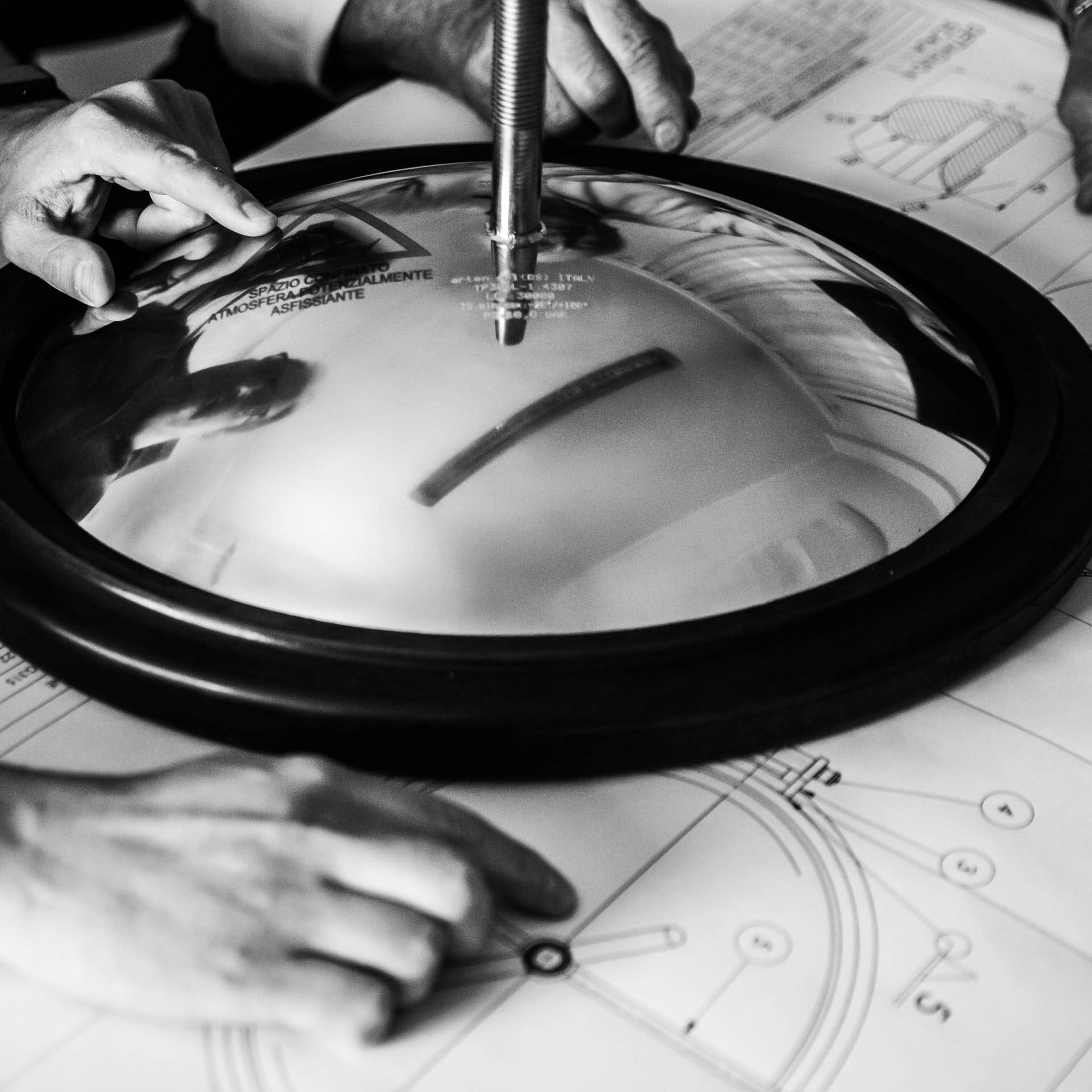 Our products are designed to be long-lasting
The materials and the weldings of our manways and manholes are tested, both with sealing and pressure resistance testing.
The pressure resistance, burst and welding tests are carried out in the lab, both during the construction phase of the prototype and the sample. The pressure resistance testing are carried out with air and water. The weldings are tested with penetrating liquids and X-RAY tests.
The testings are carried out both in the lab and in collaboration with external laboratories and the Department of Mechanical Engineering of the University of Brescia.
The welding operators constantly update their skills by partecipating to courses held by certified institutions authorized by the Italian Institure of Welding.