ARTEN is always striving to offer a clear, practical, and complete service, with the aim of optimizing the support to the customer, who needs to find all the technical information needed at any time.
This is the reason why we decided to implement our products' data sheets with the possibility of downloading the technical 3D drawing directly from the PDF data sheet.
By clicking on the cloud symbol indicating "3D/CAD drawing" you directly go to the cloud , where all the drawings of our products can be found.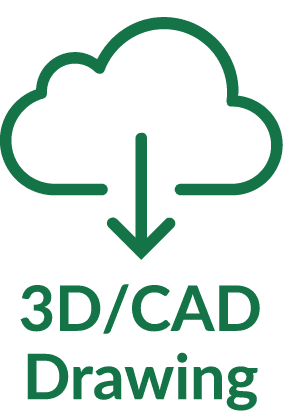 This allows the customer to always have access to accurate information.
The datas and images on the technical data sheet are always to be considered for illustrative purposes: the technical drawing is the most precise and reliable instrument supplied to the customer.
Moreover, on every data sheet, we put an example of installation of the product with the aim of avoiding misunderstanding and/or wrong applications, which may cause the malfunctioning of the manhole/manway.
Every piece of information has the purpose of offering the customer a complete, transparent, and effective purchase experience.